CONTACT
Inquiries about gadgITERATION should be directed to Louisa Campbell, Project Director at campbell (at) newschool (dot) edu
GadgITERATION TEAM
Katherine Moriwaki, Principal Investigator
Katherine Moriwaki is an Assistant Professor of Media Design in the School of Art, Media, and Technology at Parsons School of Design in New York City. As faculty at Parsons Katherine's focus is on interaction design and artistic practice. She teaches core curriculum classes in the M.F.A. Design + Technology Program where students engage a broad range of creative methodologies to realize new possibilities in interactive media. Katherine is also currently completing a Ph.D. in the Networks and Telecommunications Research Group at Trinity College Dublin, which examines the intersection between fashion, technology, and creative practice. Her work has appeared in numerous festivals and conferences including numer.02 at Centre Georges Pompidou, Futuresonic, Break 2.2, SIGGRAPH, eculture fair, Transmediale, ISEA, Ars Electronica, WIRED Nextfest, and Maker Faire. Her publications have appeared in a wide range of venues such as Rhizome.org, Ubicomp, CHI, ISEA, NIME, the European Transport Conference, and the Journal of AI & Society. Her project Umbrella.net, in collaboration with Jonah Brucker-Cohen was featured in "New Media Art" by Mark Tribe and Reena Jana in 2006.
Personal Site: http://www.kakirine.com
Principal Investigator, Project Director
Louisa Campbell is Parsons Research Faculty with a focus on media and education. She has enjoyed shepherding theses in the Parsons MFA Design +Technology since 2002 and was one of the founders of its writing program. Her current education projects include a game for preservice teachers and curriculum project design for public schools in NYC. She recently acted as co-executive producer for the New Youth City Learning Network, facilitated by Parsons and the Social Science Research Council and funded by the MacArthur Foundation. The Network is group of cultural organizations experimenting with mobile technology and digital media to create youth-centered, youth-driven learning products. Louisa is also the author of many books, scripts and interactive titles for children. She has worked as both a creative and executive at a variety of media companies including YouthNoise, Nickelodeon, MaMaMedia, Sesame Workshop, Scholastic, Disney, and Jim Henson Productions.
Liza Stark
Liza is an designer, Maker, educator, artist, and Brooklynite engaged in challenging educational, cultural, and historical paradigms through playful interactions with technology and the different materials we use to make it. Her work includes researching informal and formal learning spaces away from the screen and towards more tangible forms of computation. She has given numerous workshops to a range of ages on soft circuits, e-textiles, computational craft, basic physical computing, and more. Currently she is designing a workshop and toolkit for educators that weaves traditional craft techniques with low cost smart materials to create new points of entry for learners into computer science and computational thinking skills. Generally, she seeks to blur the boundaries between craft and computation, low and high technology, and art and computer science. She enjoys dancing on the margins of disciplines, because that is where the real fun happens.
Personal Site: lizastark.com
Jonah Brucker-Cohen
Jonah Brucker-Cohen, Ph.D., is an award winning artist, researcher, and writer. He received his Ph.D. in the Disruptive Design Team of the Networking and Telecommunications Research Group (NTRG), Trinity College Dublin. He is an Assistant Professor of Digital Media and Networked Culture in the department of Journalism, Communication, and Theatre at Lehman College (City University of New York – CUNY). He has taught as adjunct assistant professor at Parsons MFA in Design & Technology and Parsons School of Art, Design, History, and Theory (ADHT) from 2010 to 2014. He has also taught in the Media, Culture, Communication dept of NYU Steinhardt School of Culture Education and Human Development (2009, 2010, 2011). He has also taught at NYU's Interactive Telecommunications Program (ITP) (2007, 2008), and Trinity College's MsC in Interactive Digital Media (2003, 2004). From 2001-2004 he was a Research Fellow in the Human Connectedness Group atMedia Lab Europe and from 2006-2007 he was an R&D OpenLab Fellow at Eyebeam Center for Art and Technology in New York City. He received his Masters from ITP in 1999 and was an Interval Research Fellow from 1999-2001.
Personal Site: http://www.coin-operated.com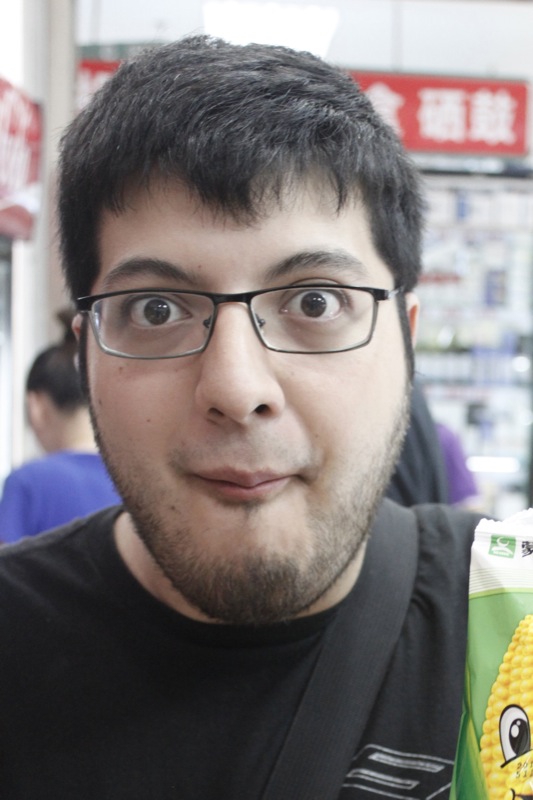 Joseph Saavedra
Joseph Saavedra is a teacher, creative technologist, and hardware and software developer living and working in New York City. His work has been featured in publications such as the New York Times, Wired Magazine and online blogs including Engadget, Gizmodo and MAKE. He has exhibited and presented projects in the US, Europe, Asia, and Africa. Citizen Sensor ( http://citizensensor.cc ) was his Master's thesis project in the Design and Technology program at Parsons the New School for Design, where he now teaches courses in creative coding, physical computing and interaction design.